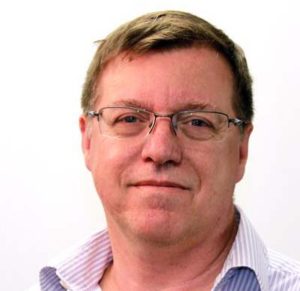 Title: SM2: Smart Manufacturing / Fabrication Intelligente
Abstract: What is SM2?
The industry must reinvent itself to improve its competitiveness…
FPInnovations has developed the SM2 initiative to stimulate the growth and prosperity of the Canadian small log processing industry by:
• leading the sector into adopting new processing technologies and business models to reduce dependency towards co products; • creating, developing and supporting game changing technologies to reduce production cost improve log volume and value recovery and mill productivity; • Embracing 21st century business needs and market demands for smart and agile manufacturing solutions; • Accelerating innovation and enabling partnerships among industry, governments and academia.
The presentation goal is to provide an overview of the industry needs, the initiative approach to accelerate innovation delivery and targeted benefits. The presentation will also provide some project examples underway.
Short Bio:
Since April 2016, Serge has accepted the position of Research Manager of the SM2 Initiative. The SM2 initiative will oversee research and development of advanced manufacturing technologies that have the potential to impact the global forest. Serge cumulates more than 30 years of experience in forest products and value-added wood-manufacturing operations and extensive experience in research, operations and business development across the forest sector. Mostly recently he served as the Vice President and General Manager at White River Forest Products GP mill in White River, Ontario, leading a team focusing on cost reduction, fibre recovery and productivity. Previous to this he held the position of Director of Business Development, Product and Services at FPInnovations, and Technical and Operational management positions at Domtar Inc, Tembec and Resolute Forest Products.