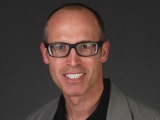 Session #4 – Panel on Efficiencies
Sarah Mitchell, Efficiency NS
Scott Garinther, NB Power
Meet Scott Garinther, Program Lead – Commercial & Industrial Sectors within NB Power's Energy Efficiency Services team. A results-oriented, MBA-level professional engineer and strategic consultant, Scott has significant and diverse experience related to energy management within the industrial and commercial sectors.  Prior to joining NB Power, Scott was the Facilities Manager for Alcool NB Liquor, and before that he was a Commercial Energy Advisor managing Efficiency New Brunswick's new Commercial Buildings programs.  Beyond energy management, Scott has worked as a financial in addition to an engineering consultant in the areas of financial management, sustainable development, plus environmental site assessments and reclamation initiatives.  In his spare time, Scott can be found doing laps in the pool, logging miles on his bike or literally running around Fredericton.
In his role at Energy Efficiency Services, Scott is responsible for setting up and managing Industrial & Commercial programs, which serve to assist customers in managing their energy use to improve their competitiveness, productivity, and environmental performance.
Scotts' favourite energy efficiency tip:  Invest now for the future.  Investments you make today for energy efficiency, be it for your home, commercial building, or industrial operation, such as installing LED lighting, variable speed drives, etc., will enable you to save money now and over the system's entire operating life time through improved efficiencies as well as reduced O&M costs.